Official Store
Click "ADD To CART" Button to add an item. You will be taken to a PayPal Page, then
Click "Continue Shopping" to come back here to add more items.
When done adding items, you will be directed to a PayPal page to confirm your order,
You can pay with a credit card even if you do not have A PayPal account after you click the buy now button. All personal info is secure as all payments are processed through PayPal.


You can also order by sending Check or Money Order Payable to:
Todd Herendeen
P.O. Box 18302
Panama City Beach, FL 32417
Please include $2.00 Shipping per item


God And Country CD
$14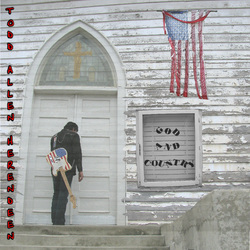 This CD has 19 songs! It is a Mix of Gospel favorites and Patriotic Songs!

Songs include, The Brand New
Title Track "God & Country" written by Todd,
"Amazing Grace, "
"God Bless America," "I'll Fly Away,"
"America The Beautiful, "
"When The Roll is Called," "National Anthem,"
"How Great Thou Art,"
And many more!
Background Vocals feature Gospel Quartet Highway 96! CD has all branches of military pictured!
Ships in 7-14 days.
---
---
FTD (Follow That Dream) Logo Ball Cap
$20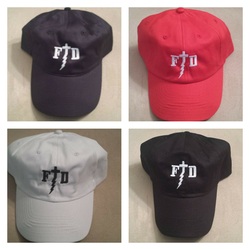 Our Band Name is the Follow That Dream Band. We believe everyone is following a dream of their own. Our logo is the FTD. Caps available in Red, White, Navy Blue and Black. Adjustable velcro closure. Light weight, low profile, high quality, Cotton hat with embroidered logo.
---
---